The first thing you see on entering Delhi's Red Fort through the Lahore Gate is a row of shops, selling mainly trinkets of dubious authenticity and cheap tourist fare. At this point you are probably wondering how the Indian Government could allow a historic 17th century monument to be desecrated in this manner!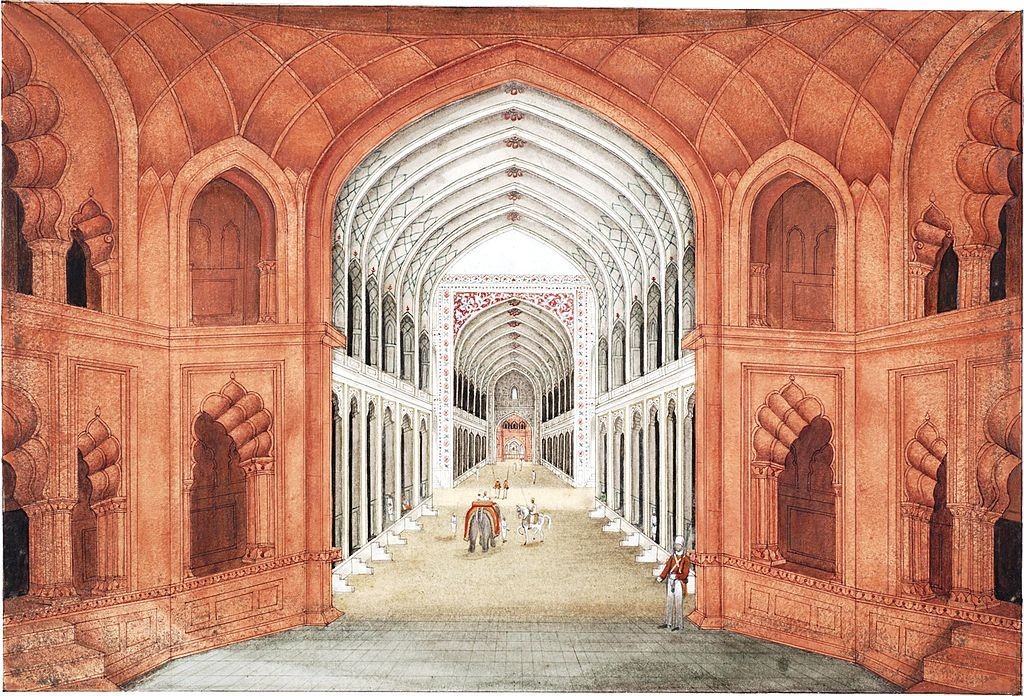 But wait, this is actually a 17th Century market, built by Shah Jahan as part of the Fort Palace.
In a detailed piece written for the Deccan Herald, Anthony Kuriakose narrates the story of this medieval marketplace.
Also read: Red Fort: A delayed but deserved addition
Why build a market in a Fort complex? There was a large retinue of women in the Mughal palace – relatives of the Emperor and other noblemen of the court. Shah Jahan was keen that the ladies have a place to hang out, gossip and basically have a good time. The natural choice: A nice market to shop in.
Since Mughal royal women were restricted to move outside the Palace complex, Shah Jahan decided to build the market within the Fort walls. But, with an innovation.
Markets in India in the 17th century were open-air (even now, our traditional village markets are all open-air). But Shah Jahan was inspired by the great covered markets of Persia.
And thus, the Chhatta (from 'chhat' meaning roof) Chowk Bazaar (also sometimes called Meena Bazaar) was born. The vaulted arches gave a regal look to a market that would be frequented by royalty. In fact, you could think of this as India's very first shopping mall!
But it was not an 'aam-aadmi' mall – think DLF Emporio in Delhi. The target customers were royalty. So the market would sell all kinds of stuff that would catch the royal fancy – exotic textiles such as shahtoosh and pashmina shawls, embroideries, silks, velvets and taffetas; then there would be jewellery, precious stones and gems; decorative items, utensils and so on.
And if you think malls and restaurants of today are innovative with their campaigns like 'Ladies Night', guess what – they had illustrious predecessors.
At the Chhatta Chowk market, for some no-holds-barred women's fun, one day of the week would be reserved as 'Ladies Day' – no males (except the Emperor's family) could be around while the women shopped to their hearts' content.
Post Script: In 2003, after the Army vacated the Red Fort, the government tried to evict these shopkeepers. But the Delhi High Court allowed the shops to remain as part of the Fort's heritage. And now, they cater to the new royalty – tourists like you and me!
Read about the Chhatta Chowk, and other amazing fascinating stories in the Red Fort Captivatour for Android and iOS! (Free for a limited period!)
Ravishankar Iyer is co-founder at CaptivaTour, which provides immersive audio-visual guides for historical monuments in Android and iOS.